A CEO of a major public health entity in Denmark, a small business owner in France, female entrepreneurs building a coaching business from the ground up in the United States, a mathematics teacher in Brazil, a nurse midwife in Kuwait. These diverse female professionals are all Worldwide Women's Association members, navigating paths of professionalism and excellence despite obstacles based on gender.
The Worldwide Women's Association (WWA) is an organization dedicated to connecting, supporting, empowering, and advancing like-minded professional women. We seek to empower those women who are making a difference in their professions. Women leaders are not alone, and by joining together as part of a vetted membership organization they can develop new connections, cultivate opportunities, accelerate professional development, generate business contacts, and mentor and coach fellow members.
Our focus at the Worldwide Women's Association is to inform, engage, and support women in this quest to grow, not only in business but also in personal life. It is designed for women just like you. We are here because we want to provide you with tools to succeed. We will give you opportunities for community, growth and the power of sisterhood. Professionals, small business owners, and executives are our foundation, and we are dedicated to helping you achieve and realize your professional goals.
Across the world, women remain a minority at the executive level. WWA seeks to empower women who are turning the tide. Here, women can foster new connections with other women, and help encourage others to springboard ahead, realizing their goals and highest potential.
Membership at WWA means an ongoing commitment to not only the professional success of our members, but being involved in our community also means gaining support in life as a whole, from balancing work and family life to spiritual life, and having fun!
Our members share fresh ideas, values, and common goals, as well as a chance to build relationships with women from all over the world. Professional women represent WWA membership from a vast range of professional backgrounds. We select members who have shown a track record of growth, and who have excelled in their industry. This includes those with experience in international finance, energy, technology, healthcare, legal, academia, education, business, entrepreneurship, and many more fields.
Here at the WWA we seek to level the playing field for professional women. By striving to close the wage gap, and other common biases, we provide women a common ground, forum, and united voice to increase their visibility, exposure, prominence, and professional brand in today's global society. Take the first step on your journey to professional success by joining the Worldwide Women's Association today.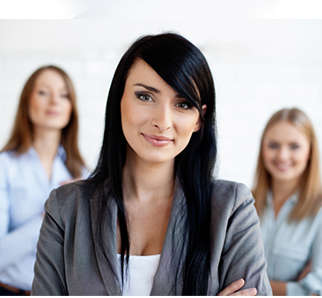 Why Should I Become A Member?

Network
Connect With over 100,000 business women in 50+ different countries.

Empower
By joining together as part of a vetted, third-party networking platform, we can empower overselves with tools and insight, and help encourage other women to springboard ahead and realize their goals.

Advance
We facilitate connections between top female professionals in all industries and across the world, leading to career advancement and business opportunity potential as we recognize our members outstanding achievements and success.